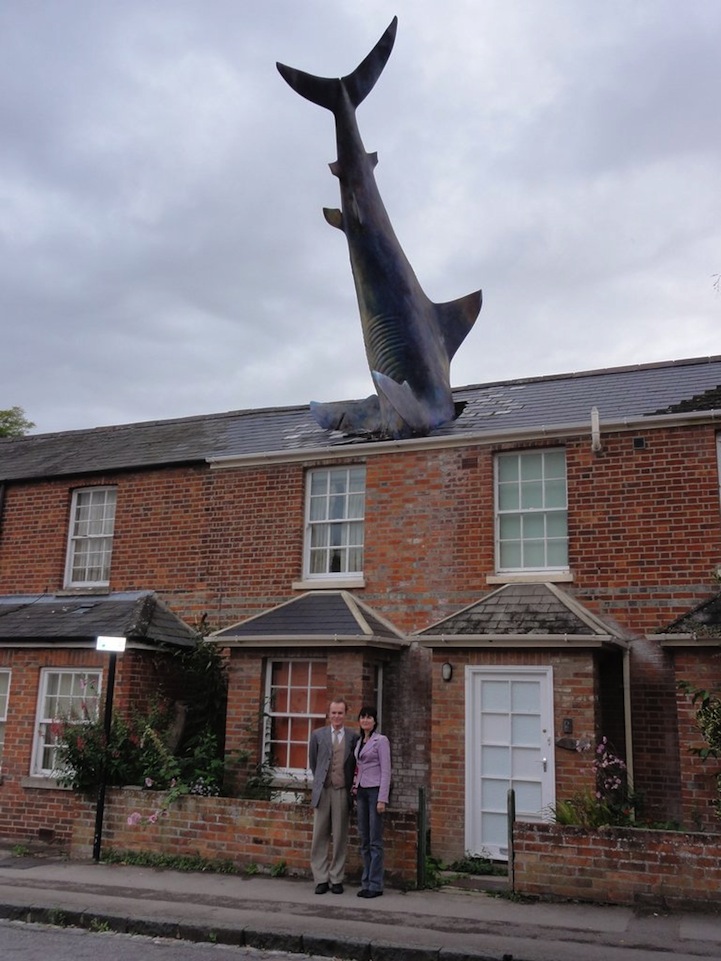 Based on the sculpture created by artist John Buckley, we challenge you to create or find a creature to dive into the roof of a building you create.
Here is how:
Find an old cardboard box. Tape it shut.
Place it and tape it to the top of the box.
Find or make a critter and punch it through the roof!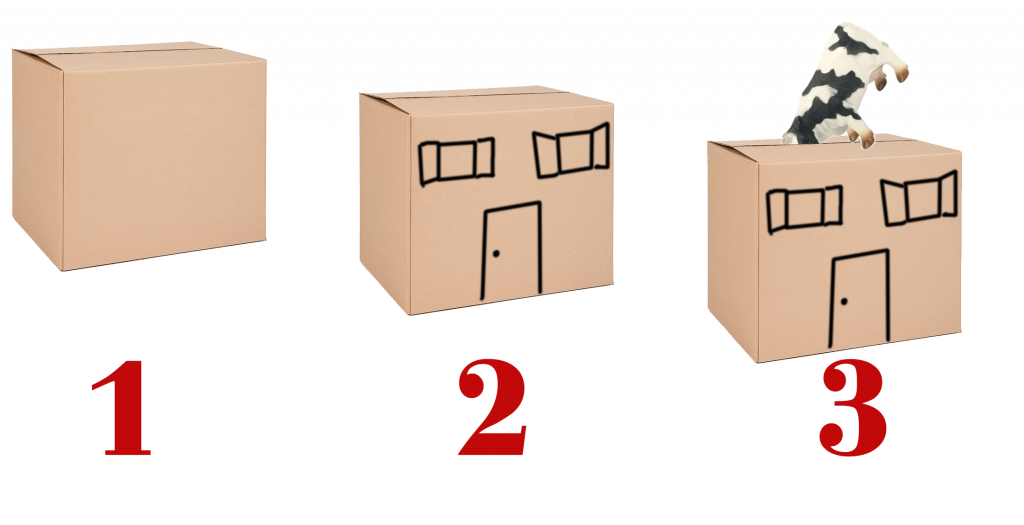 Here is John Buckley's webpage that describes the original work.