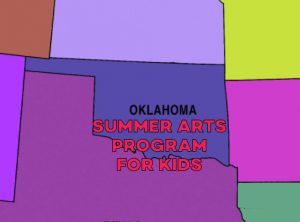 Bad pun, admittedly. We love that librarians and artists are teaming up in Oklahoma to create an architecture project for kids this summer. These architecture inspired classes will be themed, "Build a Better World."
Three drawing classes have been scheduled: 9 a.m. to noon and 1-4 p.m. on May 30, and 2-5 p.m. on June 8. Participants in each session will be divided into two age groups: age 7 and under; and ages 8 to 15.
According to the Enid News, "Participants will create a drawing based on the theme, and will focus on several state and local landmark structures to gain inspiration. Those sites include a Bruce Goff home in Norman; three Frank Lloyd Wright homes; Price Tower in Bartlesville; Sequoyah's cabin, a historic home near Sallisaw; and the Cherokee Capital in Tahlequah. Local sites include grain elevators; Clay Hall on the Northern Oklahoma College Enid campus; two brick homes built by the Frantz family in the Kenwood Historic District; and the former home of Frank and Lilla Southard, also in Kenwood."*
Who knew that there were so many interesting structures to see and draw in Enid Oklahoma? Means we might need a road trip out there soon….
Here is the link to the whole article in the Enid News.