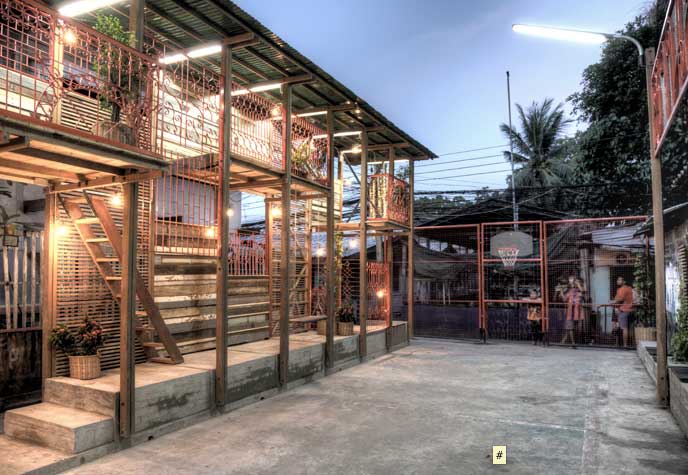 This architecture firm designs structures that can be built with local materials, without a lot of large equipment or teams of workers, so that people with very little can build structures that are useful and beautiful. In places like Thailand, Uganda and Indonesia, the architecture firm of TYIN tegnestue, from Norway, designs interesting structures to suit the needs of people in faraway places that make their lives better.
One of the architects, Juhani Pallasma, said, "Architecture is about the understanding of the world and turning it into a more meaningful and humane place."
It would be a different built world if all architects had this point of view. Probably a better one too.
See more of their work at the TYIN website.