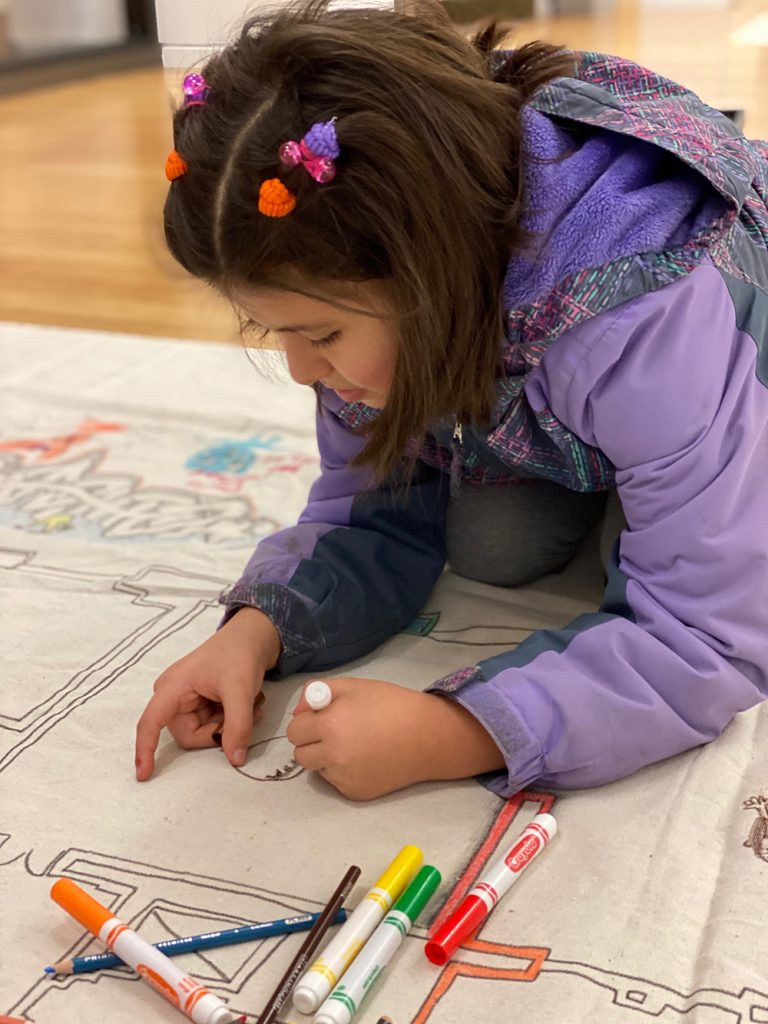 archKIDecture is hosting a drop-in day for kids, families, and adults too on December 28, 2019 at the Chicago Cultural Center. Come on over to downtown Chicago to enjoy some coloring huge floorplans and building with our Feltiles and learn about architecture and the built environment in the exhibit throughout the building. Here is more information about the Biennial exhbition.
The Chicago Cultural Center is at 78 E Washington St, Chicago and our activities are located in the Learning Lab (aka the Garland Room) on the first floor of the building.
Stay for a few minutes or for a couple of hours, we will talk and color and build until our heart's delight between the hours of 11am and 3pm.