A few years ago, in Wilmette, a suburb of Chicago, lived a house that was designed by John Van Bergen, a colleague of Frank Lloyd Wright. The house in in the design of the Prairie School, a style that you can identify by an emphasis on horizontal lines, large overhanging eaves on the roof and bands of horizontal windows.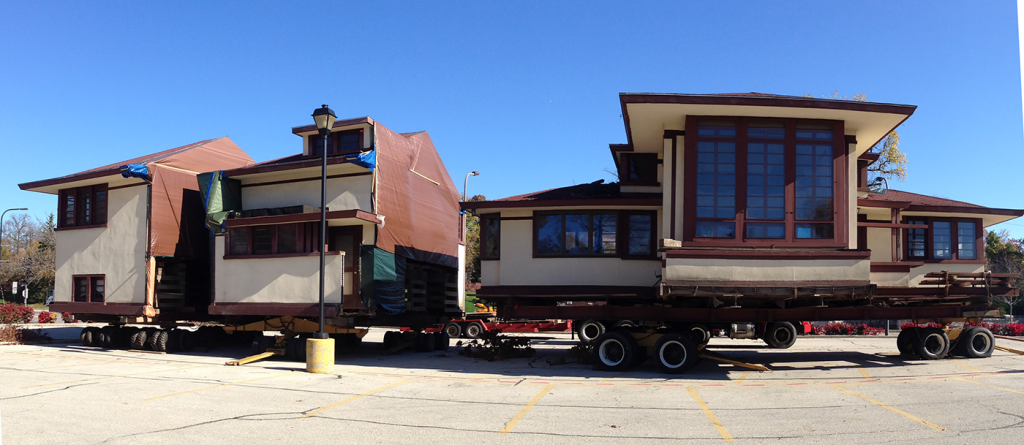 It is a beautiful example of a Prairie School house and it is hard to believe that it was purchased for only $10!! How did this happen? Well, someone bought the house and the property and was going to demolish the house. A person heard about this sad story and bought the house for $10 given that he would remove the house from the lot.
To accomplish this, the house was cut into three pieces and then traveled on trucks to a holding area for a while. Then the three parts were again put on trucks and moved to a new lot, where the parts were reassembled into a single house.
It was not the first time that a house has moved, it happens occasionally and is always a huge project.
See more about this house moving here.