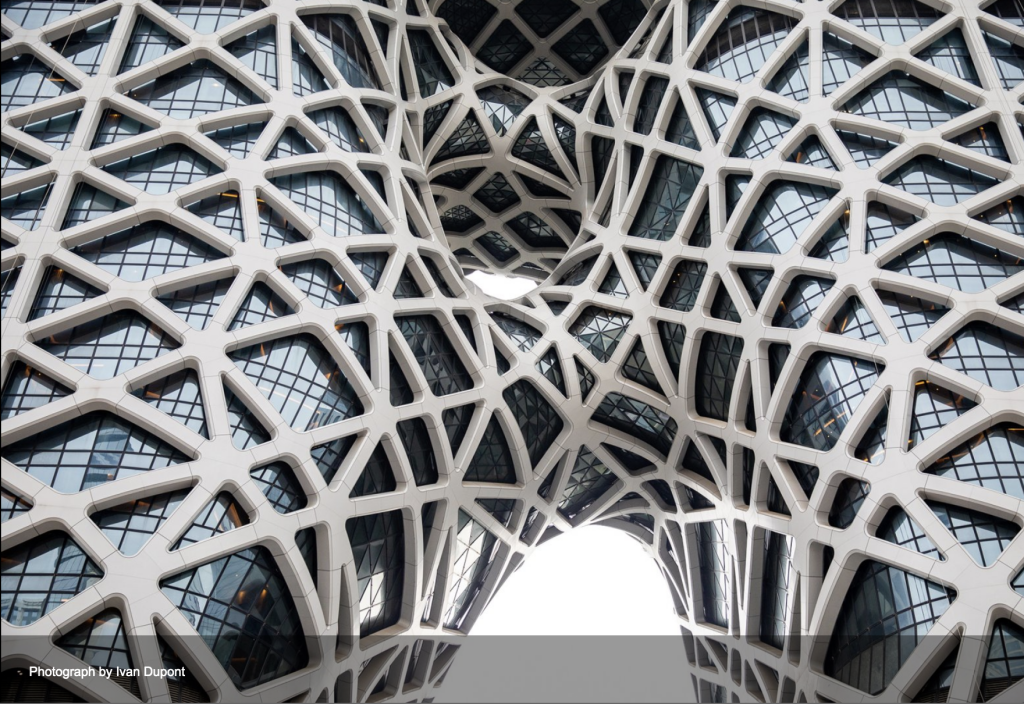 There is a new hotel in Macao, an autonomous region on the south coast of China across from Hong Kong. This Morpheus Hotel is lobster-like because it has a kind of exoskeleton wrapped around the towers. The basic shape of the towers was predetermined because the hotel is built on the foundation of an abandoned condominium building.
Zaha Hadid Architects designed the building – the designers were Zaha Hadid and Patrik Schumacher.  Zaha Hadid was known for very curvy and unusually-shaped building designs. She passed away in 2016.  
The building has 770 rooms, and three sort of "holes" or voids in the rectangular structure that make it look like you can put a really big finger through it and wear it like a ring!
When you are inside of the hotel it looks like some futuristic space, where an alien might walk by. We want to meet someone who has been there….contact us with details and photos if you do!
Read more about the Morpheus hotel here!