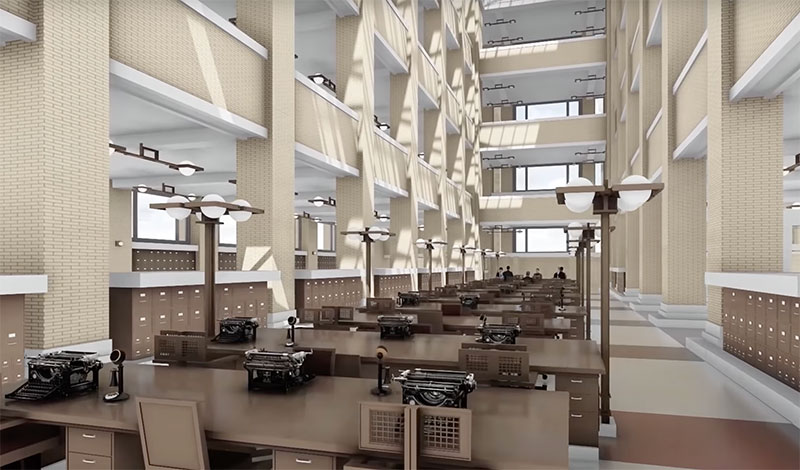 Frank Lloyd Wright designed a fantastic structure called the Larking Building in Buffalo, New York in the early 1900's. It was an office building for the Larkin Soap Company. It was a very original building with new inventions like air conditioning, and built-in furniture. The central area of the building was open and all the way up to the roof which was glass, so it was light and bright and very different from other office buildings.
Sadly, this building was demolished and no longer exists. An architect named Razin Khan made a fantastic video that shows what the building looked like back in its heyday. Watch this video and fly through the building!
Learn more about the Larking Building.
Another article about the Larkin Building.