Sometimes you might want to build a project about space that is small and simple. In this case, if you can get your hands on a bunch of mint tins or candy tins, you can create some sweet little spaces.
For instructions on making a teeny tiny doll house out of a metal mint tin, visit this YouTube video. That is if you are a meticulous, perfectionist who can make really teeny tiny things and use a knife. For others, see the examples below for some ideas that most people (including kids) could do!
You can make a little city of Paris in a tin! This artist, Joel, has created a whole set of templates for you to cut out and save in your tin!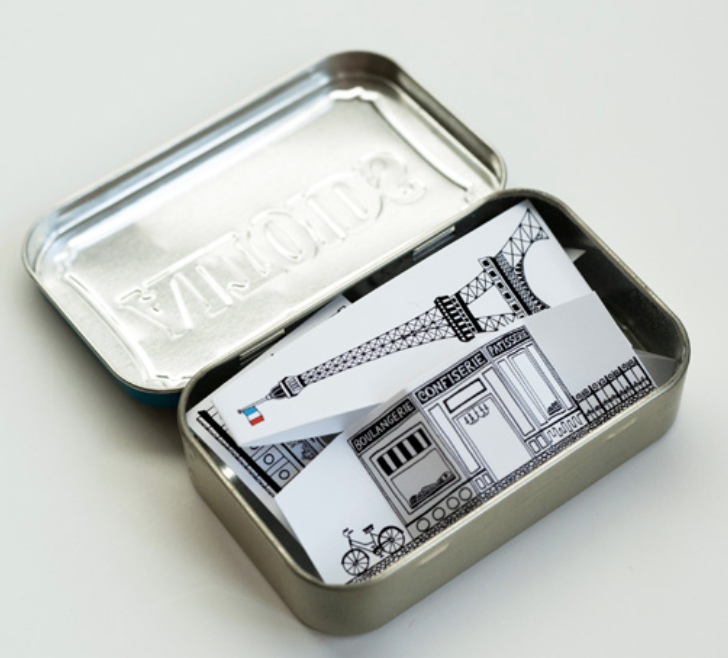 Or, you can create a little bedroom, see this one below on Etsy where you can purchase a pattern to make this Princess and the Pea room.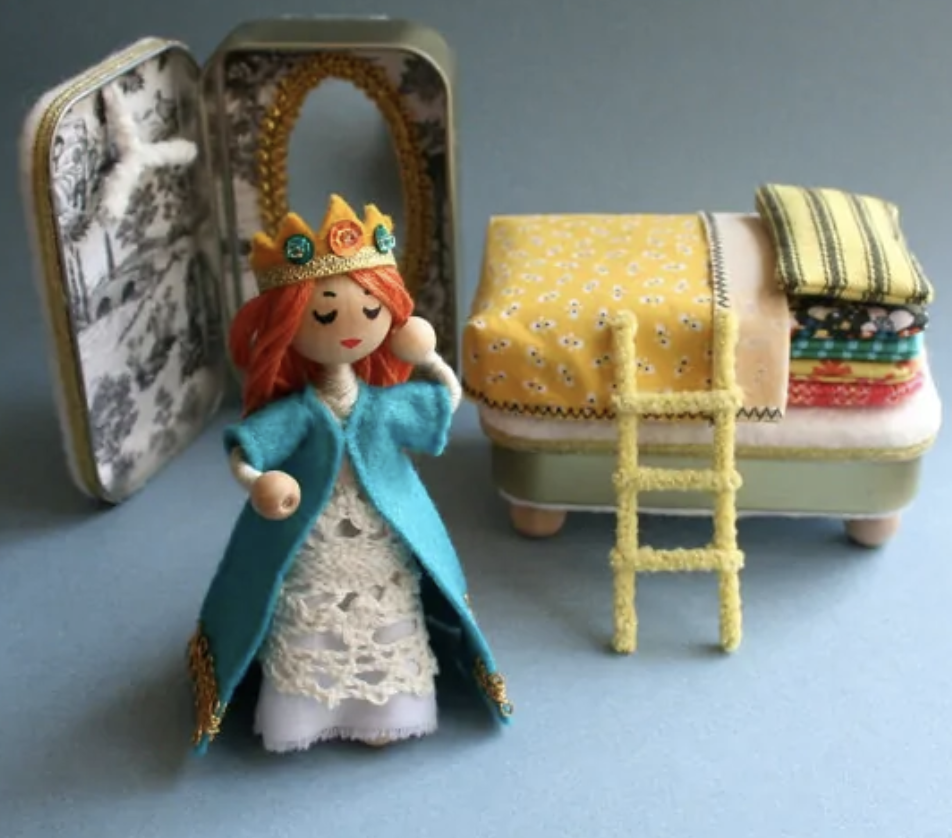 you can make a little apartment for a hamster, as seen here on Pinterest