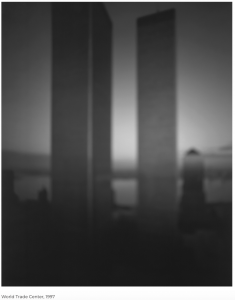 Hiroshi Sugimoto is an architect but archKIDecture learned of him from his beautiful photos of architecture. Always blurry, these large scale photos show off such beautiful buildings that you might know, and others that might be new to you. Either way, they make you feel sort of dreamy about the human built environment. Born in 1948, Sugimoto is a very skilled photographer who uses a large format camera. 
Learn more by watching this video about Sugimoto.
The photographs make you see that buildings are not just brick, steel, and stone. They are shapes and forms that make you feel differently. Read more about Sugimoto here.