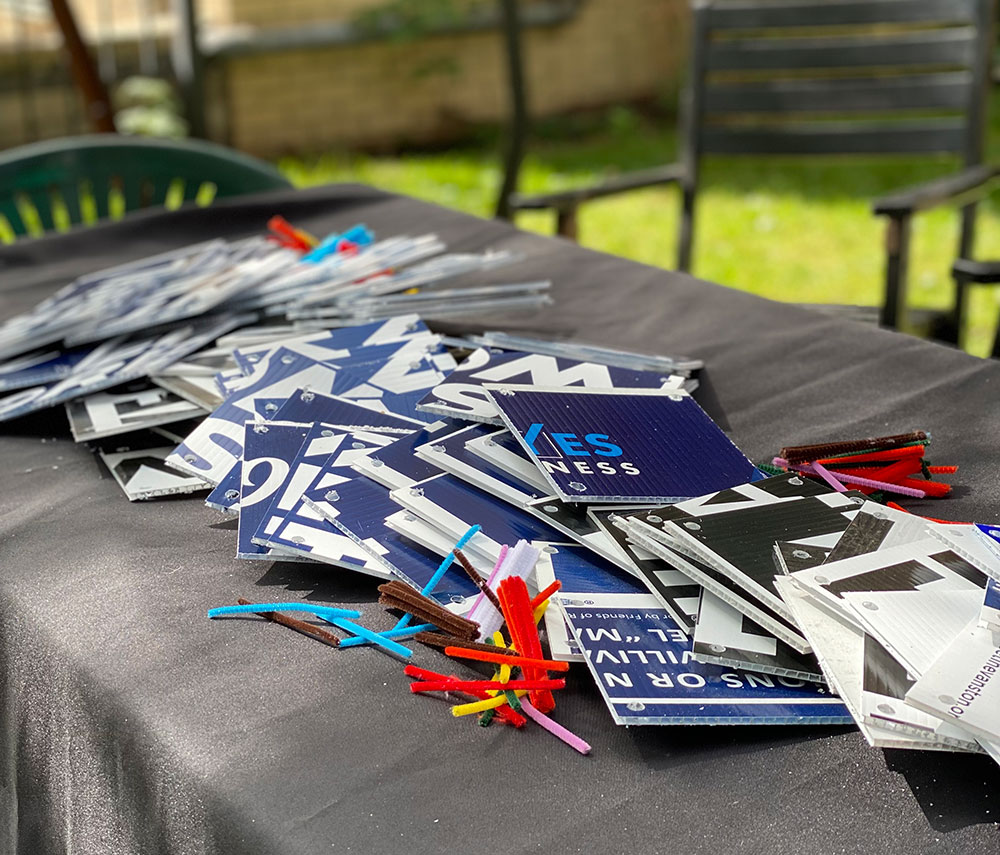 This year, the Chicago Architecture Biennial (CAB) is titled "The Available City."

What that means in part, is that the CAB is taking place all over Chicago, in empty lots and neighborhood community centers, to front lawns and public parks. It is not in a stodgy museum or a beautiful old library downtown, and instead, located where people live. Maybe more people will show up to all of the programming or at least, perhaps more people who might not have even known about the CAB, will get to experience it.

BY THE WAY – if you are interested in working with us, we would love to hear from you about visiting and building together. Send an email!

Sooooooooo, archKIDecture is showing up in the neighborhoods too.
We began participating at a phenomenal artspace in Edgewater, on the north side of Chicago. We were hosted by the 6018 | North space, where an old LARGE home has become an interesting space for various arts and communty making. We played with our blocks out front on the lawn and it was great.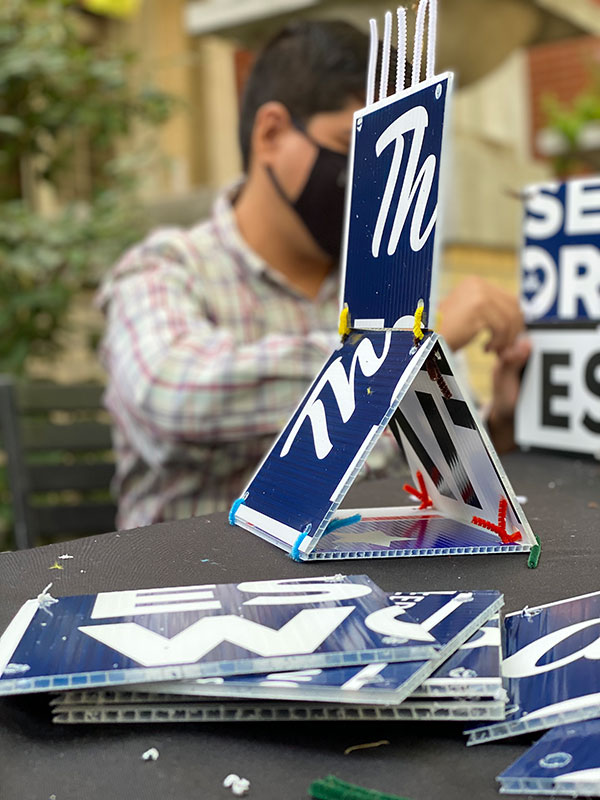 As part of the family programming for the CAB. People came by Southbank Park and strolled the riverfront walkway along Southbank, taking time to reflect on their perspectives of "available" land, taking in the views and striking up conversations with someone new.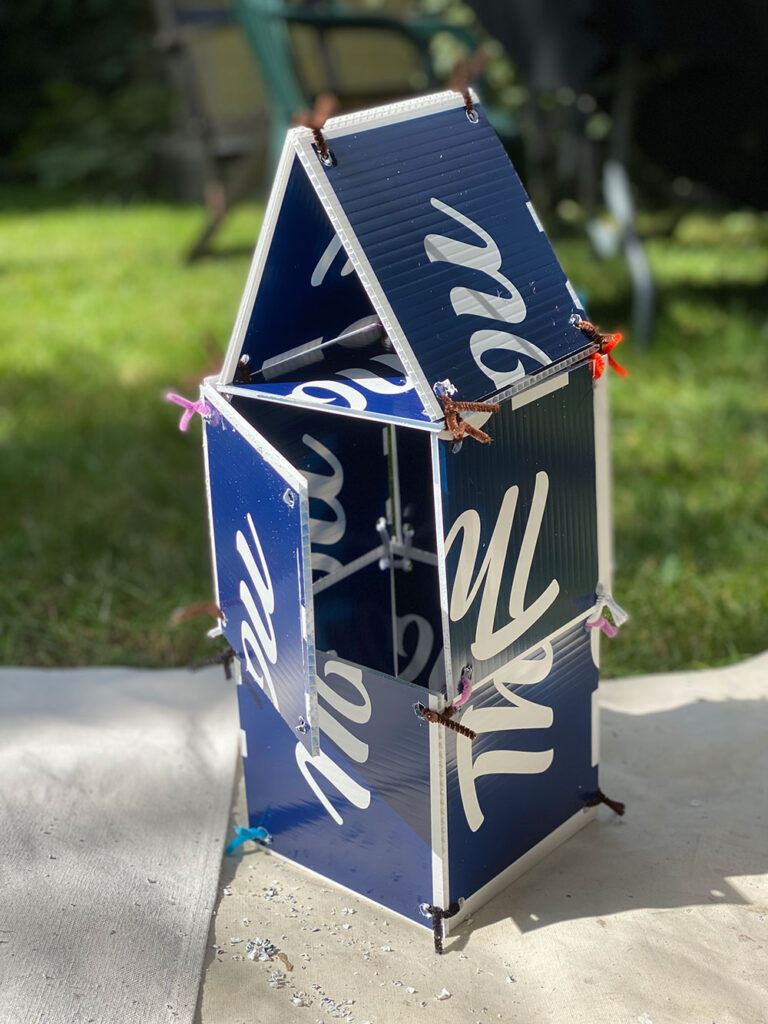 We visited Southbank Park
October 23, 2021
11am –2 pm
for some fun building time – all aged kids were welcome. We used recycled lawn signs to make structures as tall as a skyscraper, or as flat as a Prairie School house. archKIDecture invited everyone to Printer's Row.
On Halloween, October 31, we were in Pilsen to build as well! Folks came on by El Paseo Community Garden, 944 W 21st St, Chicago, IL 60608 from 12pm – 3pm. If you ever have a chance to go by this community garden you will see what it means to live in a vibrant and caring community. We had folks stopping by to gab, to offer candy (it was Halloween!) and to build with us.
BTW, this is all FREE!!