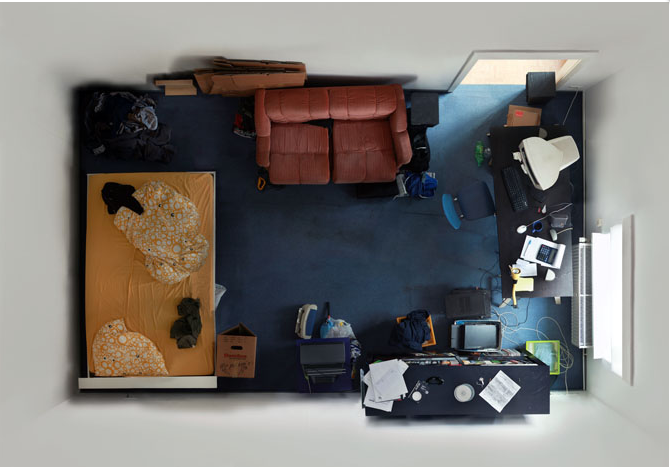 Menno Aden is an artist who photographs rooms from above, like a bird looking down into a room without a roof. How does he find all of these rooms without roofs?
There are never people in these rooms so they have this sort of abstract feeling, like it is playroom for dolls and not real at all.
Aden lives in Germany and takes photos of spaces where friends live and also spaces where people work. Sometimes just one of his photos is made up of hundreds of individual images. Isn't that amazing?
This was written about his work by Nicholas Felton (Photoviz, Gestalten):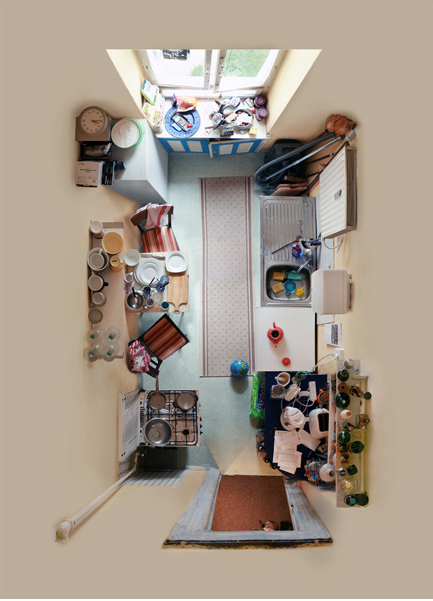 "Menno Aden flattens the interiors of real living and working spaces into 2D scale models by stitching together 10 to 1,000 images taken from above by remote control. The technique is akin to removing the ceiling and replacing it with a scanner. The results reveal hidden symmetrical compositions and the way the (absent) inhabitants exist in their enclosed spaces."
Go to Menno Aden's website to see more.