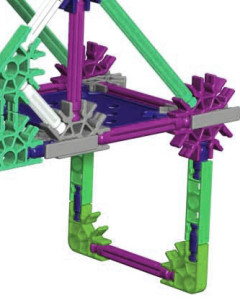 A long, long time ago, when we at archKIDecture were just young children, only boys got to build with toys. Girls did not. Girls got soft toys, like dolls and stuffed animals, and they could dress them up and carry them around. Boys got toys to build with, blocks and legos, and they got dolls too, like GI Joe, which they got to fight with. Girls and boys did not share many toys back in the day.
We thought that since so much has time has passed, and now that there is so much more EQUALITY between boys and girls as well as blurring of lines, that we could all share happily. Apparently, this is not the case.
At a Target store in Ohio this week, a woman noticed a sign that listed "Building Sets" and then a separate category called "Girls' Building Sets." This made her very mad and she let the world know through Twitter. (Read about it here.) It caused a bit of a ruckus.
And just now there is news from K'Nex toy company that they have a new line of K'Nex toys called Mighty Makers that is designed "just for girls". We wondered "What makes it different from the boys line?" The answer is simple. Color. Yes, the pieces are in magenta, gold and apple green instead of the traditional primary colors. Read about it here.
This makes us folks at archKIDecture wonder, "Is it really just a matter of color that makes a girl like a toy or not?" For instance,  I like red, yellow and blue and I am a girl. If my brother had the original K'Nex toys in primary colors, I would have loved if he shared them with me, even in primary colors. This is WACKY.
We do understand that making these toys is supposedly part of a bigger effort to get more girls interested in the STEM areas (Science, Technology, Engineering and Math.) But is a magenta building block going to make that happen?
We bet that the mom in Ohio has got to be REALLY mad about this. And frankly, I think I am going to let my brother use any magenta pieces he wants.
Maybe all of the parts should just be black and white.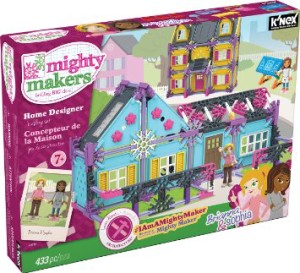 Get a set here and support archKIDecture.
[amazon_link id="B00V5Y9YNO" target="_blank" ]K'NEX Mighty Makers Home Designer Building Set[/amazon_link]