archKIDecture will be doing a few weekend open workshops as part of the Chicago Architecture Biennial.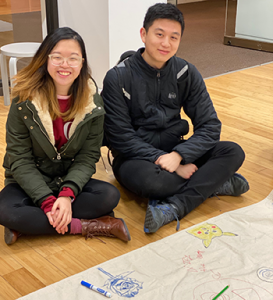 As part of the fun, we will be coloring the floor plans of the Cultural Center itself. Come and hang out on the floor of the Chicago Cultural Center and color the picture of the floor  plan. We are in the Learning Lab room for three more Saturdays (this is also known as the Garland Room, on the first floor.) We also have free Scavenger Hunt guides for kids to learn about the Chicago Cultural Center while you peruse the exhibit.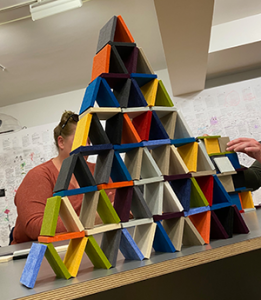 Try out these fun blocks when you want to take a break from the rest of the Chicago Architecture Biennial exhibit.Adults and kids are welcome to color and build.
The final three sessions are:
Saturday November 30 – 11am  – 3pm
Saturday December 14 – 11am  – 3pm
Saturday December 28 – 11am  – 3pm