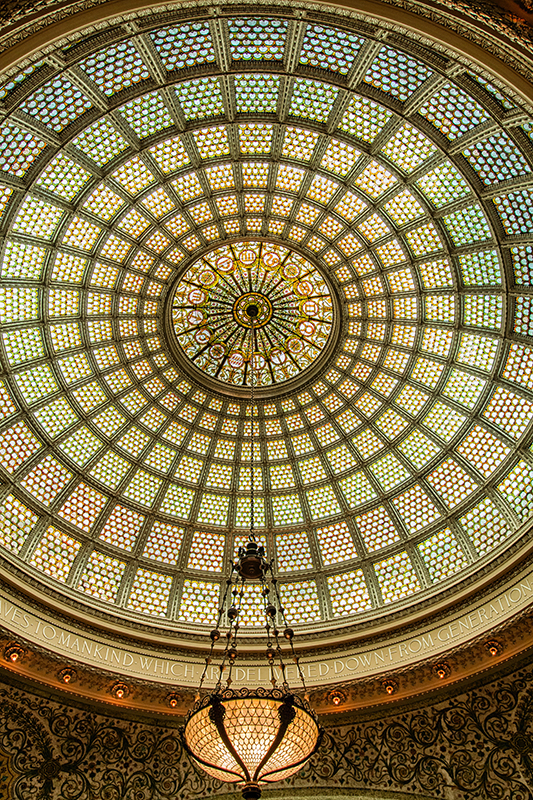 Stuck at home? Feeling a bit stir crazy? Well, the City of Chicago has a solution. The Chicago Cultural Center is available for virtual tours. Go on one of these tours and you will be surprised and filled with wonder. This building in downtown Chicago was slated for demoliton. Shocking, we know!
Find the videos here at the City of Chicago website. One of the first items that you learn in the videos is that although the building looks like it has only three stories from the outside, there are at least five stories in the interior. Was the architect trying to trick us?
We also have a fantastic broadsheet, designed by Ben Good, for kids to learn more about the Chicago Cultural Center. Download the broadsheet. You can color it in, read it, or trace the patterns.
When we are able to visit the building in person sometime in the future, we hope that you find it as fascinating as we do. The domed ceiling makes you feel awe, the height of the rooms is magnificent.