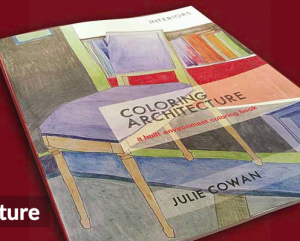 We created a coloring book for kids and adults alike! Coloring Architecture, Interiors is our big fat coloring book with simple enough interior scenes that you won't need glasses to complete it!
Tear out pages and color them with patterns or solids, with bright colors or subdued hues. However you want to see each room is up to you! Patterns are in the back of the book too so you can add them to your interior spaces.
Here is the info about Coloring Architecture: A Coloring Book | Interiors.
Hope you like it.