W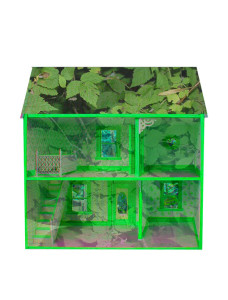 e just heard about the Green Dollhouse Challenge, a competition of the most politically correct kind! In this Challenge, participants range from 1 – 100 years old, pre-schoolers to aged architects (and anyone in between.)
Sponsored by the EnergyTeachers.org organization, the competition is meant to encourage creative thinking in the field of energy efficiency, sustainability, and building.
You can build your dollhouse all year and then submit the designs later – so that you have a lot of time to think about it and design the best house possible. There are dozens of award categories for your winning entries.
We imagine that the dollhouse format was not selected to appeal to girls only, but because it is a miniature house. Having each team design a house in full scale might have been asking a little too much.
Go here for more info and let us know if you entered the competition and what kinds of ideas you have!