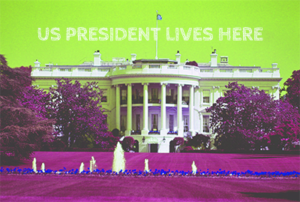 The White House is one BIG and FAMOUS house. Located in Washington DC, it is the house of the President of the United States and also the workplace for the President and the President's staff.
Originally designed by James Hoban and built in 1792,  the US won independence from Britain in 1783, the first White House was built as George Washington's home. Washington D.C. became the capital of the US in a deal that Hamilton brokered with Thomas Jefferson and James Madison. (You can learn more about it in the play "Hamilton.") The deal was that the financial center of the US would remain in New York City and the Capital, and thus the home of the President would move south somewhere on the Potomac River, closer to the homes and plantations of the Southerners in the government, like Jefferson and Madison.
Here are some interesting facts about the White House:
It was built for President George Washington but he never occupied it. John Adams was the first president to live there.
The White House has a rich, and sometimes troubled history. It was built by free blacks, Scottish immigrants and also by slave labor. The slaves were unpaid, of course, and they did all of the very hard labor, of course.
In 1812, it was nearly burned to the ground by the British in the war of 1812. Flaming javelins through the windows lit the wooden attic on fire and razed the structure. It was rebuilt.
In 1902, the West Wing was built for Teddy Roosevelt. The house needed more room for his large family.
The first Oval Office was built in 1909 under William Howard Taft. It is the President's private office. It was also burned to the ground in 1929 during President Herbert Hoover's presidency. It was rebuilt and included air conditioning!
PBS has a television series about The White House that is worth watching to find out more about this historical building. Take a peek and hail to the red, white, and blue.
Here is more on the White House from the History Channel.