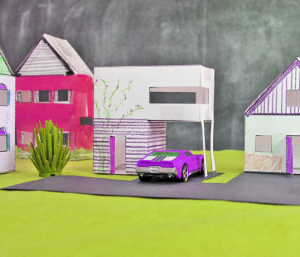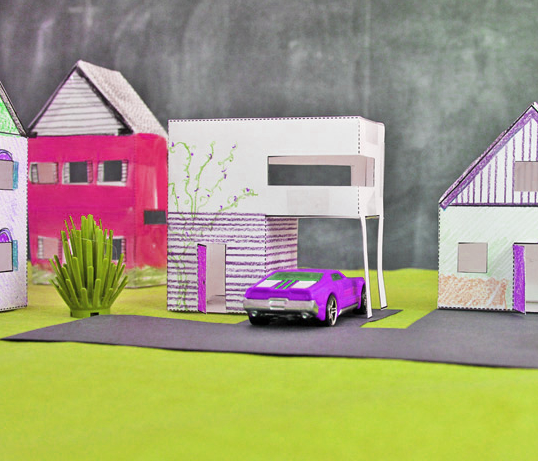 This site has a nice little project for anyone interested in a 3D project that takes only paper, scissor, tape and markers.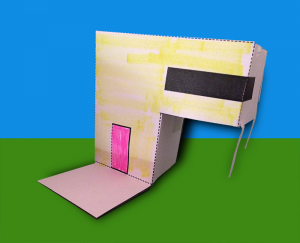 There are a few templates so you can have some variety in your cityscape, and we really like the modern building with the carport. The designer is an architect in real life which makes sense, because the buildings are well-designed and the modern one is especially cool.
Visit the site to find more detailed instructions for this project at http://babbledabbledo.com/design-for-kids-paper-houses.