Artist Steve Messam enjoys making sculptures that live in buildings. Often, he takes structures that are falling down or in ruins and adds inflatable pieces to them to create quirky and unusual art/architecture works.
This "Pointed House" is located in Mellerstain House, Gordon, Berwickshire. Scotland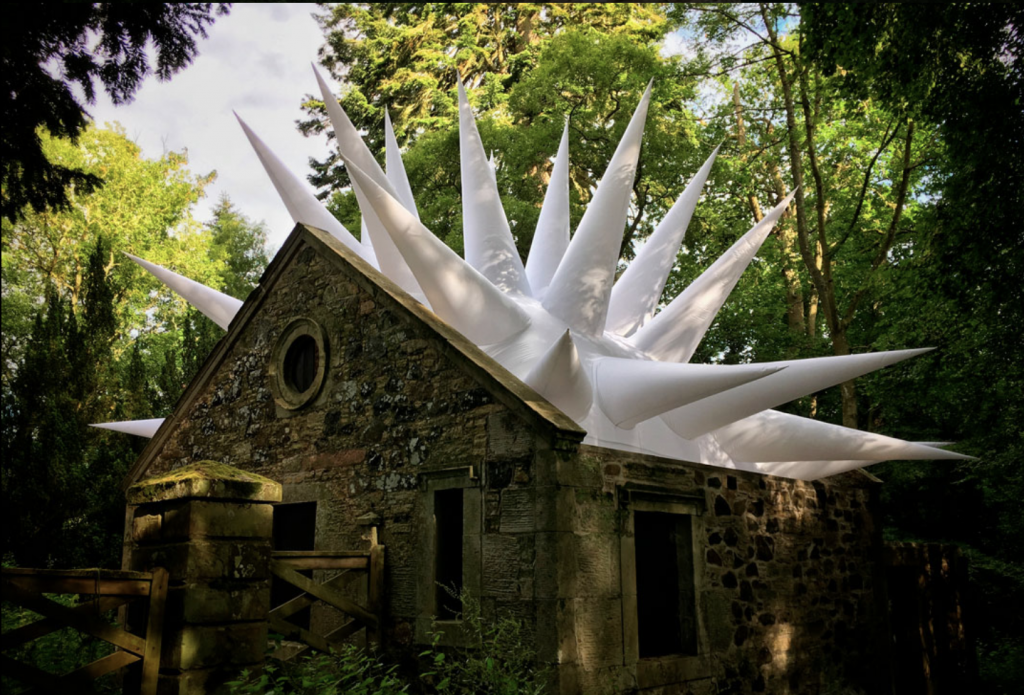 He describes this work with the pointed roof here: " 'Pointed' sits within the former gatehouse and Pekingese stud and fills the void of the building, extending out from the long absent pitched roof that the inflatable form itself mimics. From this re-imagined roofline 28 dynamic, elongated peaks rise over three metres into the air, reminiscent of a starburst or a stylized explosion frozen in time."
Steve Messam has also designed and built a couple of bridges made of PAPER. This one is in China. It is made of a WHOLE lot of paper that is packed so tightly together that it can hold the weight of a car!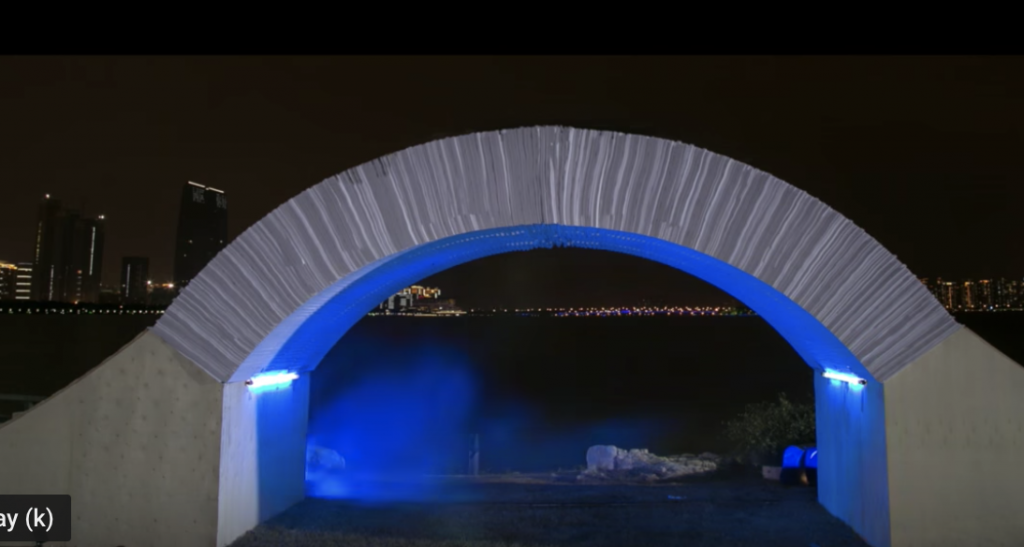 Read more about Steve Messam here.