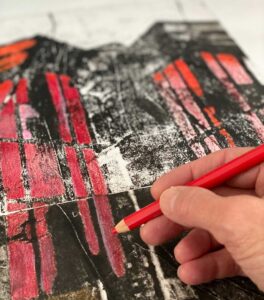 You know when you just cannot think of anything to draw? That feeling of having white paper just staring up at you, begging for something and you are absolutely empty of ideas? You can always open your eyes and draw your space. That could be the room where you sleep, the place you eat, or even the bathroom where you…shower or bathe.
If the weather is nice enough, you can go outside and draw the exterior of your apartment or house. Or you can always draw what is outside of your window.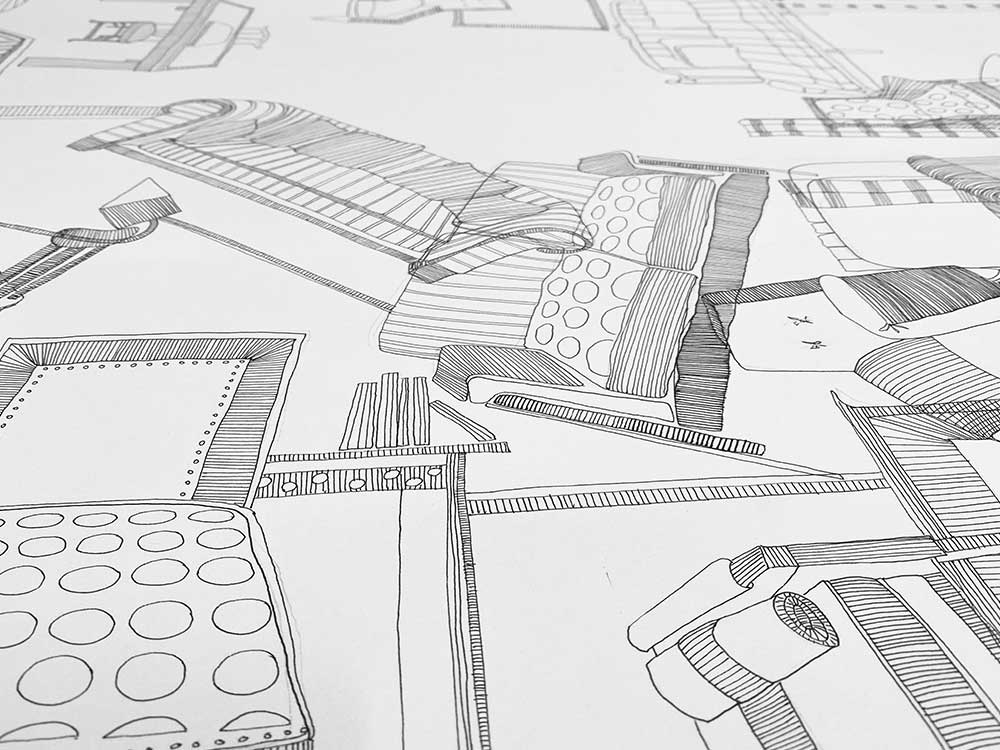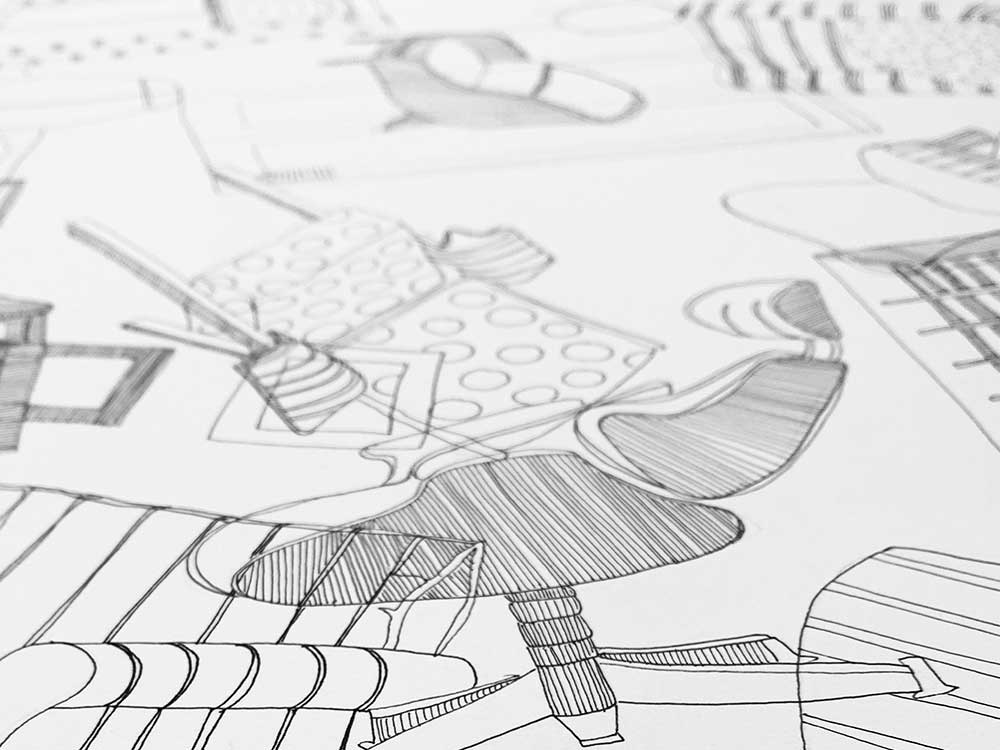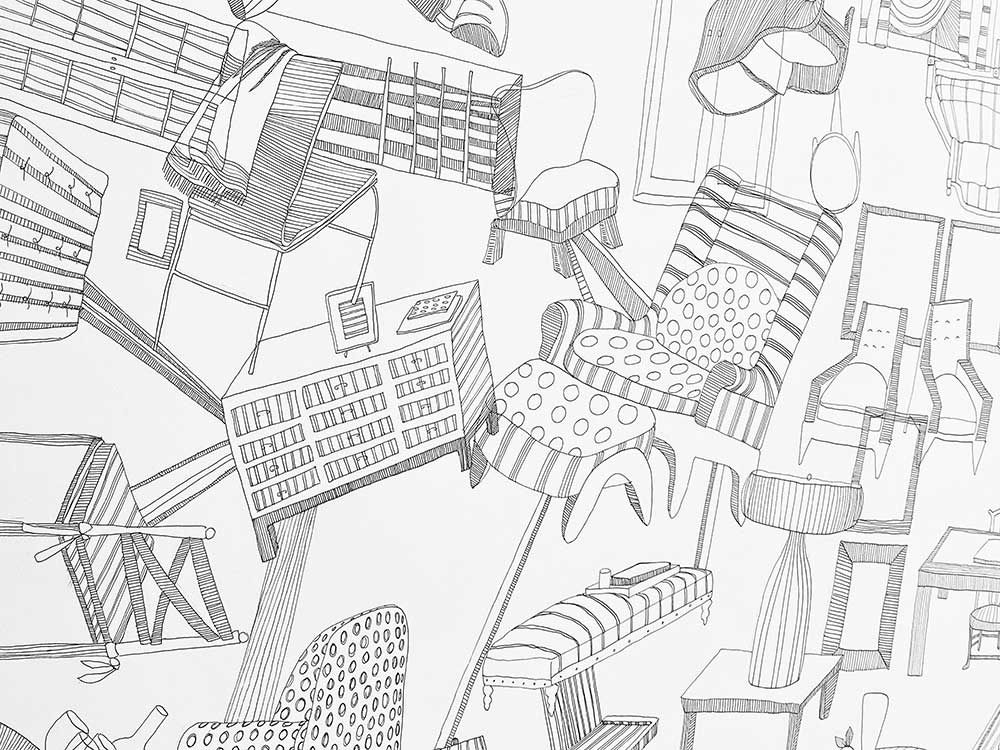 We like to draw furniture inside of houses. We took a very large piece of paper and then tried to draw as many pieces of furniture that we could find in photos from magazines. Then we added patterns. Try it yourself. Ours are not perfect by any means, but fun to try and to keep adding to.
If you would rather color in something and not draw, feel free to download this PDF of our own furniture drawing.
The Architectural Foundation of Santa Barbara, in California, has a program for local kids to draw their own homes.
Download this
English version Instruction Sheet or Spanish version Instruction Sheet to learn a few simple tricks for these kinds of drawings.
We hope that you might be inspired to draw too.