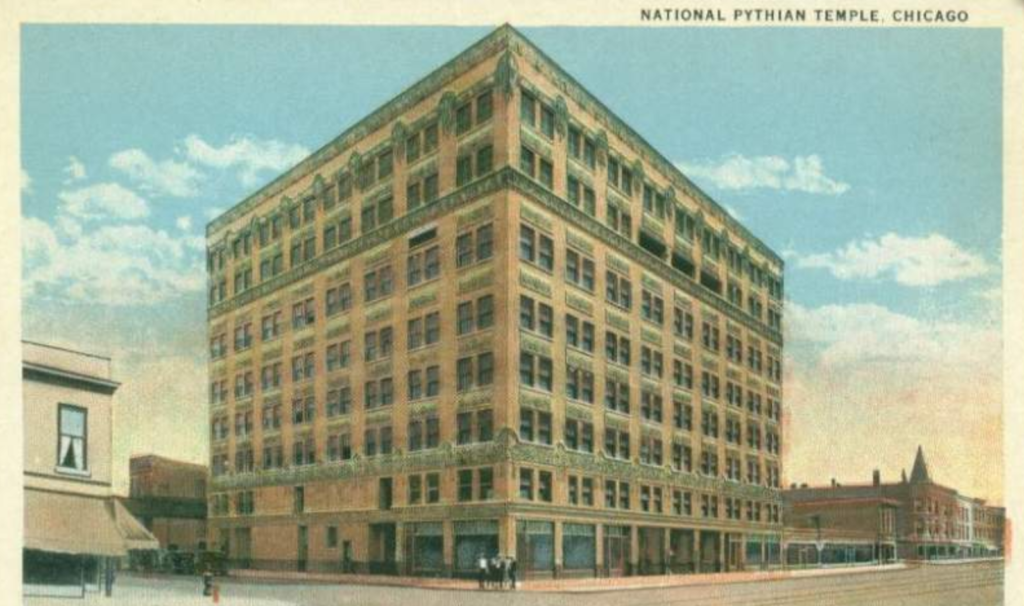 Most of the architects in America have been white men. Because almost every person who graduated from architecture school was a white man and most of the architecture firms were run and owned by white men. Still, there were a few exceptions in the US, starting back in the early 1900's with  Charles Sumner Duke and Walter Thomas Bailey, who worked together in Chicago.
Walter Thomas Bailey
In 1904, Walter Thomas Bailey graduated from the University of Illinois at Urbana-Champaign.  Bailey was the first Black man to graduate with a BS in architectural engineering from the U of I. He was then the first licensed Black architect in the state of Illinois, and the first licensed Black architect in Chicago.
After college, Bailey worked in Alabama at the Tuskegee Institute until 1916. He started his own architecture firm in Memphis Tennessee. Walter Bailey's largest project was the national headquarters for the Knights of Pythias in Chicago's Bronzeville. This eight-story brick building was recognized for the Egyptian decorations on the exterior and stately presence.  
Find out more about Walter Thomas Bailey at the Chicago History website
Charles Sumner Duke
Charles Sumner Duke worked with Walter Bailey on the Knights of Pythias building project.  Charles Duke was born in 1879 in Alabama. His father was the editor of a newspaper in Selma. His dad wrote an article against lynching and ended up getting driven out of town to escape a mob set to attack. The family moved to Arkansas.  Charles Duke then attended Harvard University, and he was the first Black man to graduate with a mathematics degree.  He continued his education by getting an engineering degree at University of Wisconsin and then he started an architectural engineering consulting firm in 1922. The Knights of Pythias project was very important for his firm.  "The building, according to some sources, was the tallest building at the time to have been built by African Americans and cost about $1 million."  (cited from this Encyclopedia of Arkansas website)
Charles Duke worked beyond the boundaries of engineering and architecture, as well. He was a member of the Chicago Housing Commission in the 1920s, and he worked to help other Black people to improve their housing. Later he was appointed to a federal Commission on Public Housing that helped to fund the Ida B. Wells Home, an early public housing project in Chicago.
"Duke, while project engineer under the US Resettlement Administration, organized the engineering construction staff which built approximately 200 homes, community buildings, and utilities at Newport News, Virginia."
(cited from http://www.cetla.howard.edu/oes/science/BLACKCECONTR.html)
Charles Sumner Duke's career was long and celebrated for getting buildings designed and built, for helping other Black people enter the fields of architecture/engineering, and also for working on issues related to housing and equity.